Mermaid-themed weddings are becoming more and more popular, as people are looking to add a touch of whimsy and magic to their big day. So, if you're planning a mermaid-inspired wedding, here are some ideas on how to bring the ocean to your celebration. From decorating with seashells and starfish to serving seafood appetizers and cocktails, these tips will help you create a wedding that looks and feels like it's right out of a dream. So, dive into these creative ideas and start planning your perfect under-the-sea wedding today!
Mermaid-inspired wedding ideas: under the sea weddings
Mermaid-themed weddings are becoming more and more popular for a good reason! What could be more enchanting than having the ocean as your backdrop for your wedding day? If you're looking to add a little mermaid magic to your big day, here are some ideas to get you started.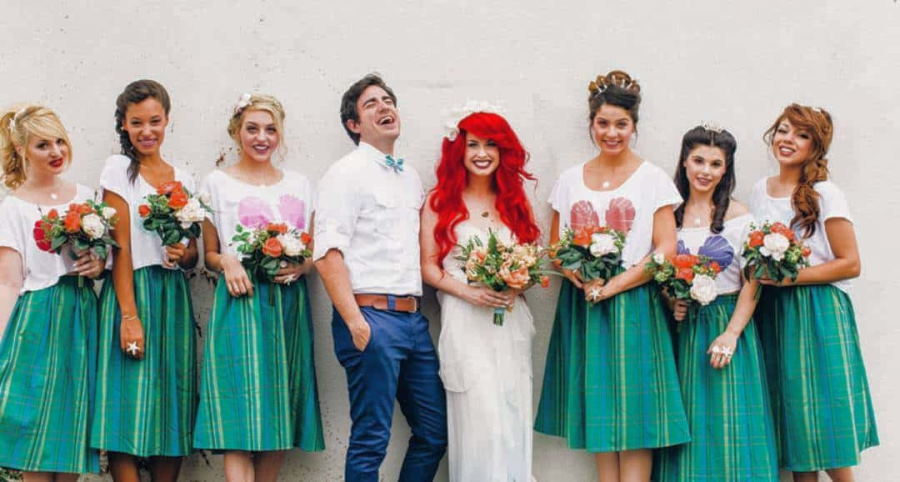 Watery hues like blue and green can create a serene underwater feeling, while accents like seashells or starfish can add a touch of whimsy. You could also consider including a few DIY touches, like making your invitations or favors in the shape of mermaids or sea creatures. And don't forget the cake! A beautifully decorated layer cake with frosting shades of blue and green will set the tone for your celebration.
If you're looking to add a touch of the ocean to your wedding day, consider incorporating mermaid-themed wedding ideas.
There are many ways to bring the sea to your celebration, from decorating with shells and coral to serving up seafood dishes.
You could also have a live musician play music inspired by the ocean or use watery blues and greens as your color scheme.
Another option is to create an underwater photo booth for guests to snap selfies in!
The soaring popularity of mermaid wedding accessories
Mermaid wedding accessories are the perfect way to add a touch of whimsy and enchantment to your wedding day. Whether you're looking for something subtle or over-the-top, these accessories will help you create a look that is uniquely your own. From tiara adorned with seashells to mermaid tail blankets, there's something for every bride who wants to add a bit of magic to her big day. So, if you're dreaming of having a magical underwater wedding, be sure to check out these fabulous mermaid wedding accessories!
You want to look your best on your big day as a bride. So, you may be considering incorporating sea-inspired elements into your wedding décor, and that's a great idea! Mermaid wedding accessories can add a touch of whimsy and glamour to your celebration. Here are some ideas for how to use mermaid accessories in your wedding: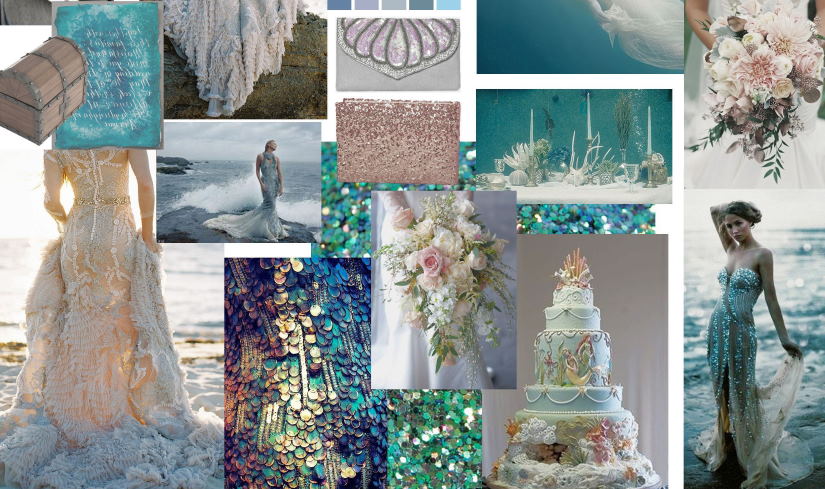 If you're planning a beach-themed wedding, consider using seashells or coral as place cards or escort cards. You could also use starfish, sand dollars, or other shells as decorations.
Mermaid bridal gowns have become popular in recent years. Many attractive options are available, from simple sheaths to elaborate ball gowns.
We have a wide variety of mermaid wedding accessories to help you create the perfect look for your big day. Our collection includes bridal sashes and hairpieces to cake toppers and guest books. We also carry a range of colors so that you can find the perfect match for your theme.
Our most popular items are our mermaid tiaras and bridal sashes. The tiara is made with a flexible metal wire that can be molded to fit any head size, while the satin sash features an elegant bow design that will add sophistication to any outfit.