Catholic marriage ceremonies are often rich with tradition. Many couples choose to incorporate aspects of their faith into their big day to make it more meaningful and memorable. One beautiful way to do this is by having a traditional Catholic wedding. Such weddings are steeped in history and elegance, making them a truly memorable experience. If you're looking for a unique and beautiful way to tie the knot, consider having a traditional Catholic wedding ceremony.
Catholics have long been known for their lavish, traditional weddings. Though the ceremonies differ depending on which country you're in, they all share some common traditions that add to the day's magic. Whether it's the bride wearing a veil and carrying a bouquet or the exchange of marriage vows witnessed by friends and family, there's just something about a Catholic wedding that sets it apart from all others. So, if you're planning your traditional Catholic wedding, be sure to incorporate these time-honored customs!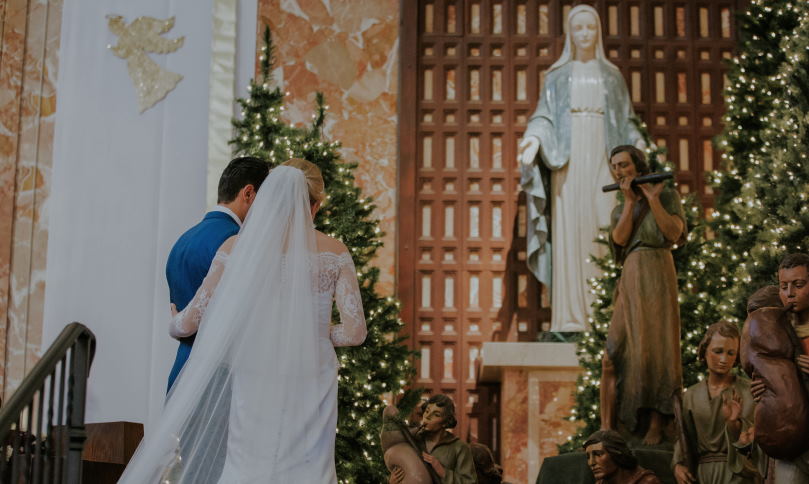 Unique catholic wedding ceremony rituals you'll love
When it comes to your wedding, you want to ensure that every detail is perfect. You may be looking for a unique ceremony that will reflect your Catholic faith. There are many different rituals that you can include in your wedding ceremony. Here are a few of our favorites.
The Unity Candle: This ritual is a beautiful way to symbolize the joining of two families. The bride and groom each light a candle, and they light the unity candle together. This symbolizes the beginning of their new life together.
Blessing the Rings: Before placing the rings on each other's fingers, the officiant blesses them with holy water. This is a tradition that dates back to ancient times.
When it comes to planning a traditional Catholic wedding, there are a few things you need to keep in mind. The first step is to find a church that offers Catholic weddings. Once you have found the right church, be sure to schedule an appointment with the priest or officiant who will be performing your ceremony.
The next step is to choose your bridal party. For someone to be in your bridal party, they must be baptized and confirmed in the Catholic faith. Then, traditionally, the bride's father walks her down the aisle and hands her off to the groom. The bride and groom then exchange vows and rings, followed by a kiss. After the ceremony, guests typically enjoy a reception complete with food and drinks.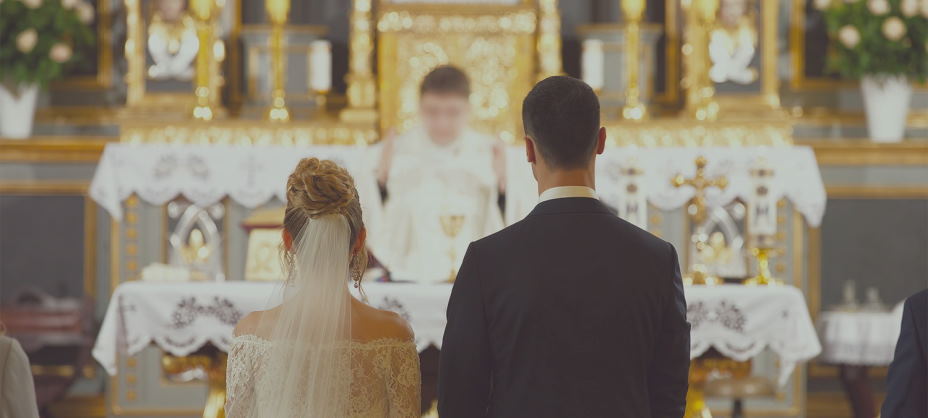 How much does a traditional Catholic wedding cost?
A Catholic wedding is a beautiful and sacred event that couples of all faiths can enjoy. While the cost of a Catholic wedding varies depending on the location and amenities, there are some general costs that you should expect to pay. We will explore the average cost of a traditional Catholic wedding and provide some tips for budgeting your big day. Enjoy!
The cost of a Catholic wedding varies depending on the location, time of year, and a number of guests. Generally, however, you can expect to spend between $2000 and $5000 on a traditional Catholic wedding. Some couples may spend more or less depending on their specific needs and budget.
One important thing to keep in mind is that the costs associated with a Catholic wedding are often much lower than those for a secular ceremony. This is because many of the expenses related to a traditional Catholic wedding are typically taken care of by the church itself. For example, the use of the church building, liturgical materials, and music are all generally included in the price of a Catholic wedding.